Pawan Kalyan Life In Pics
---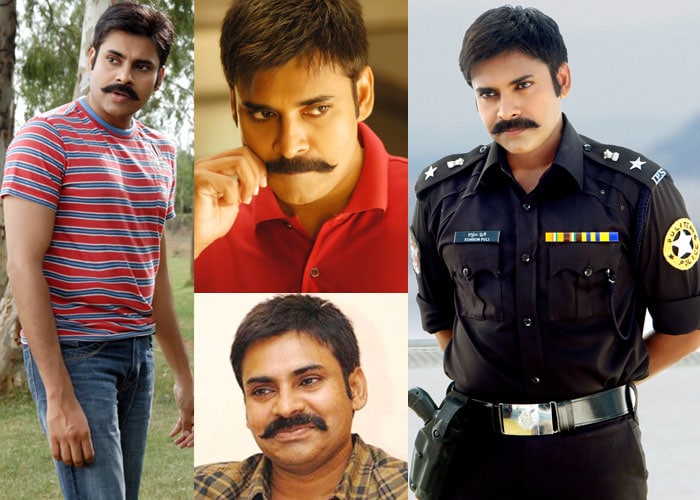 Pawan Kalyan (Konidela Kalyan Babu) was born on September 2, 1971.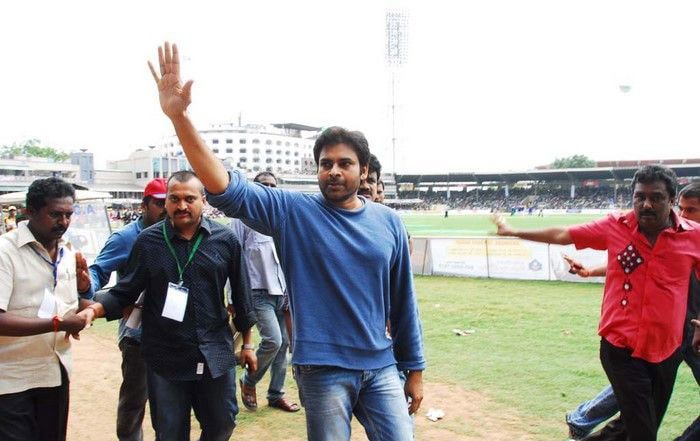 The Telugu cinema actor made his debut in Tollywood at the age of 25, with Akkada Abbai Ikkada Ammayi, under his birth name. He was later renamed Pawan Kalyan after his first film.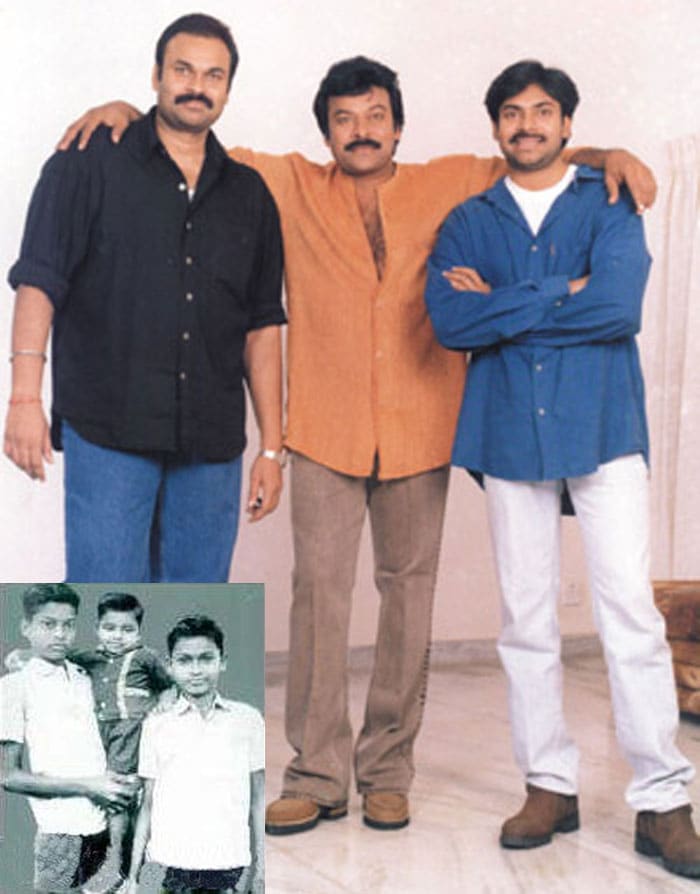 He is the youngest brother of megastar Chiranjeevi and actor/producer Nagendra Babu.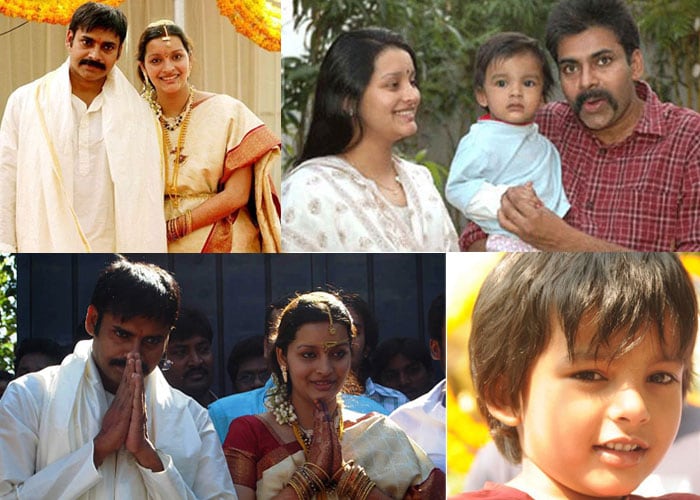 Pawan Kalyan married(Second Marriage) his Badri and Johnny co-star Renu Desai.
The couple has a son Akira Nandan born in 2004 and a baby girl named Aadhya born in 2010.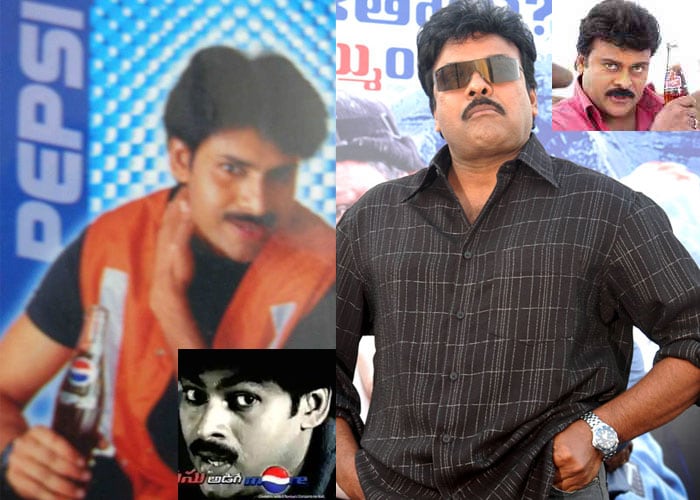 Pawan was the first south Indian actor to endorse Pepsi. This posed to be a speculative stand-point, given that his brother Chiranjeevi was the face of Thums up.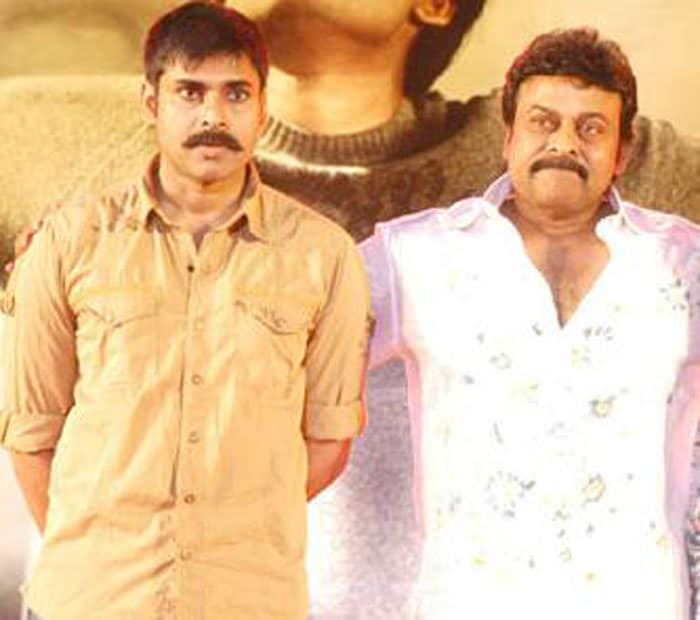 He had been trained in martial arts before his debut into films. This skill was
highlighted
in his first film. Kalyan later performed the same at Ravindra Bharathi Auditorium amidst fans for which he received an award from Chiranjeevi.
As rumour has it, Chiranjeevi was angered when
news
got out that Ram Gopal Verma has imbibed the alleged kidnapping of Pawan Kumar in his upcoming film Rakta Charitra.
Apparently, the sequence replicates a real-life
incident
where the outlawed messiah Paritala Ravi (whom Vivek Oberoi plays) kidnapped Kalyan and shaved his head.(The photograph is what the director posted on Twitter earlier this week)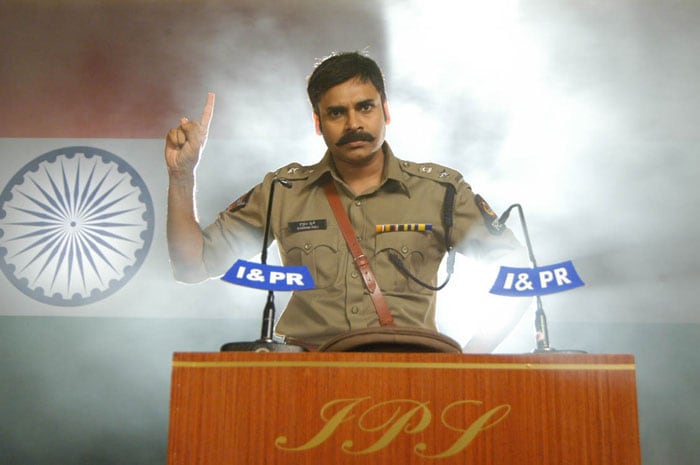 Pawan Kalyan is known to have particular social consciousness amongst his fans. When his brother Chiranjeevi announced his political party Praja Rajyam, Pawan Kalyan took the lead as president of party's youth wings.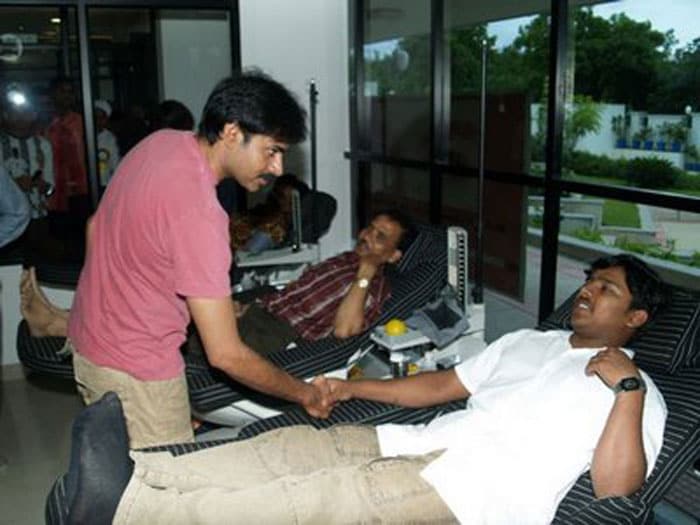 Pawan is respected throughout the country for his mannerisms and humble persona.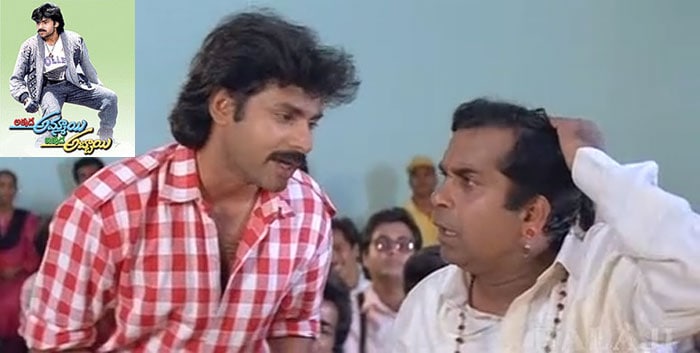 Pawan's first film, Akkada Abbai Ikkada Ammayi, released in 1996. It also debuted Supriya, the grand-daughter of Akkineni Nageswara Rao. The movie received an
average
rating.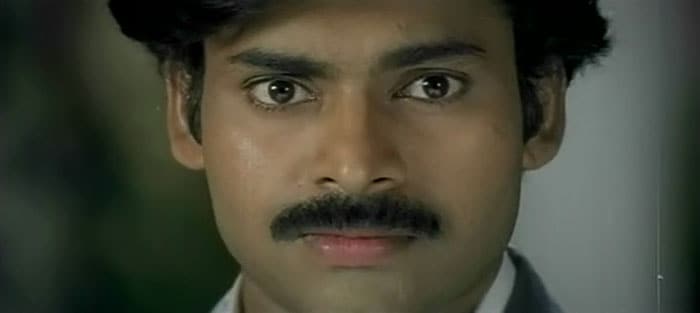 In 1997, Pawan starred in Gokulamlo Seetha (a remake of the Tamil film Gokulathil Seethai)
opposite
Raasi. Directed by Muthyala Subbaiah and produced by G.V.G. Raju, this movie made Pawan Kalyan the hero of the masses. It completed its 100 day run in 11 theaters.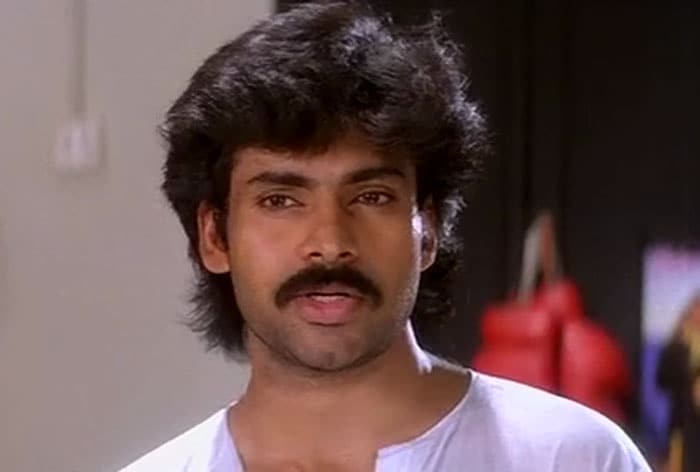 Suswagatham, released in the same year, brought Pawan more acclaim as it attracted the youth. This movie
played
a major role in transforming this star into a big commercial hero in Tollywood.
Tholi Prema was a huge hit. The movie was received so well by the masses that it was later made in Hindi as Mujhe Kuch Kehna hai starring Kareena
Kapoor
and Tusshar Kapoor. It was also dubbed in Tamil as Aanandha Mazhai.
Thammudu starred Pawan Kalyan, Preeti Jhangiani, Aditi Govitrikar, Achyuth, Chandra Mohan and Mallikarjuna Rao. This followed suit of Tholi Prema not only in sequence but also reception and was declared to be a blockbuster hit.
Another blockbuster to his name, Badri starred Pawan Kalyan, Amisha Patel and Pawan's wife Renu Desai in the lead roles.
Kushi, opposite Bhumika Chawla, was another turning point in Kalyan's career.
He showed perfection in every department, from dialogue delivery to fighting or dancing. This film has four fights, which are extraordinary, and the specialty of these fights is that Pawan Kalyan himself composed them all.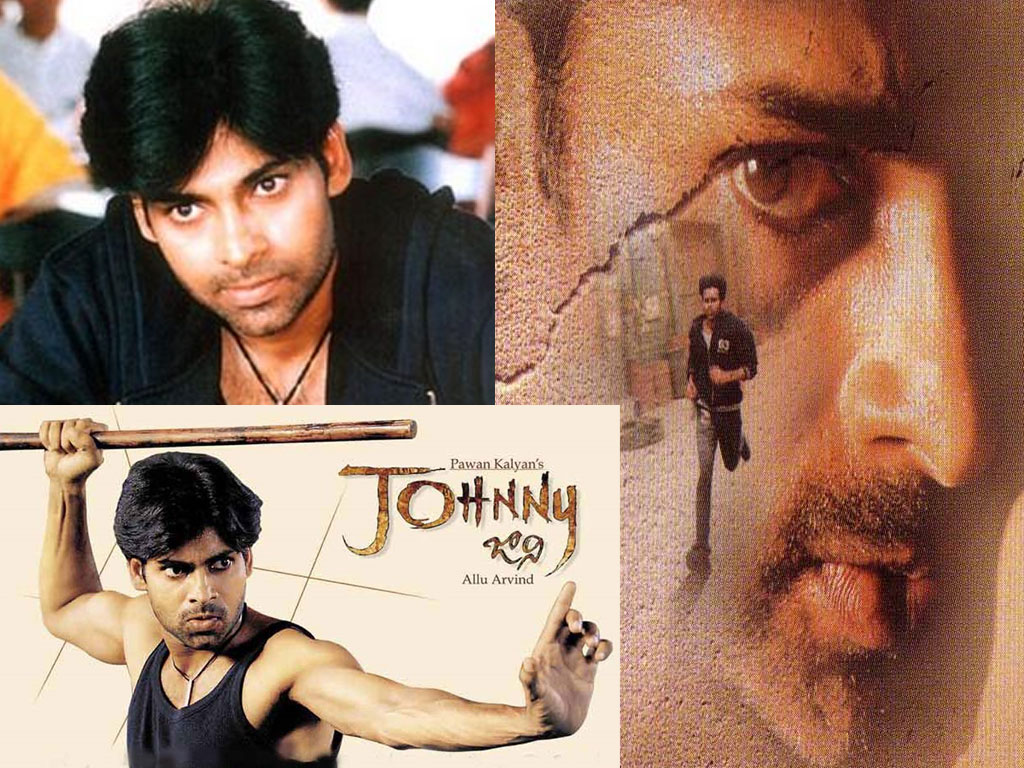 The dip in Kalyan's career arrived with Johnny in 2003. The film was written and directed By Pawan himself. He also starred in the film opposite his real life wife Renu Desai. Criticised for being too involved in the movie, this was the first flop in Pawan Kalyan's career.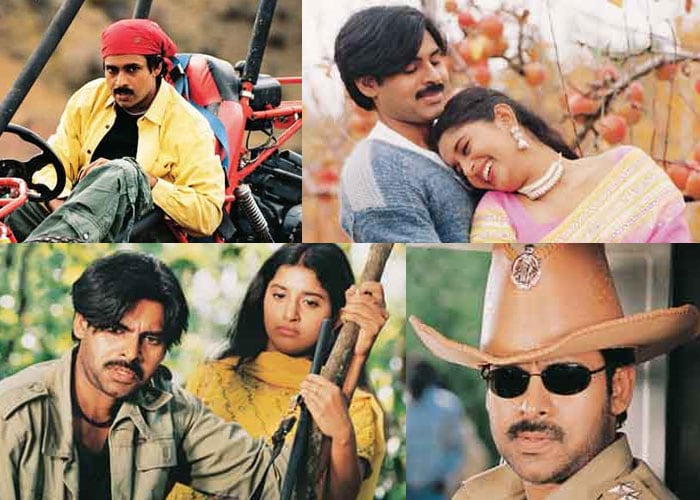 Gudumba Shankar was a 2004 Telugu movie directed by Veera Shankar and produced by Nagendra Babu. This film again took the rank of a hit at the box-office.
Balu ABCDEFG starred Pawan Kalyan, Shriya and Neha Oberoi. Even though the movie was dubbed into Hindi, as Aaj Ka Goondaraj, it still failed to garner attention and added to Pawan's failure of Johnny.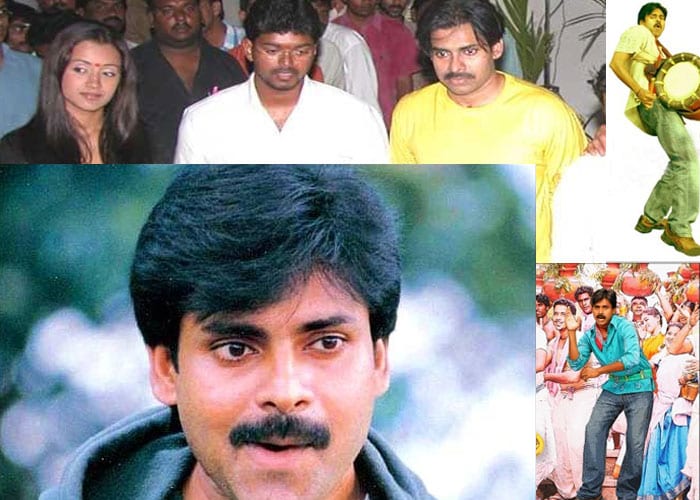 Bangaram had the star-studded cast of Pawan Kalyan in the lead role alongside Meera Chopra, Raja, Reema Sen, Ashutosh Rana, Mukesh Rishi and Shakeela. Unfortunately, this too met a lukewarm response.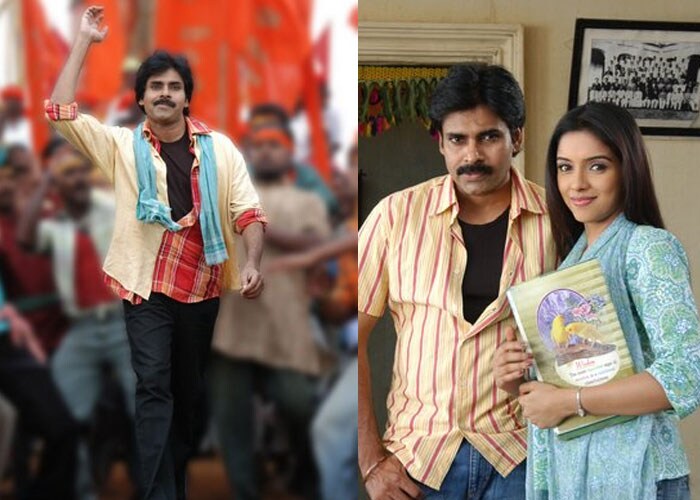 Annavaram, directed by Bhimaneni Srinivasa Rao, had a cast of Pawan Kalyan, Asin and Sandhya. Initially, it proved to be a big hit at the box-office but only lasted 50 days and was thus given an average ranking.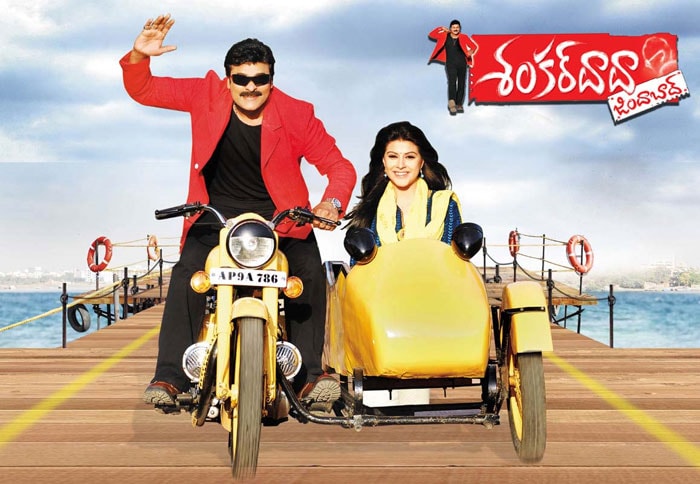 Pawan Kalyan had a cameo in Shankar Dada Zindabad, which is a Telugu remake of the Bollywood blockbuster Lage Raho Munnabhai; and had brother Chiranjeevi playing the lead.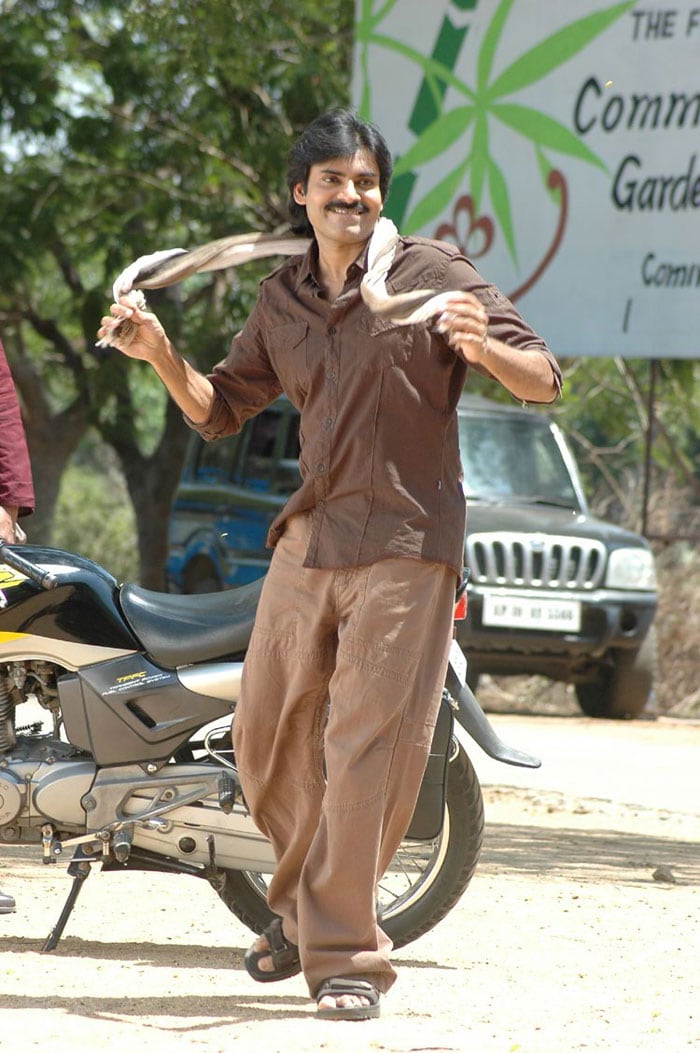 Jalsa (2008) was an instant hit and was appreciated by the masses, taking Kalyan back to the top as the 'Power Star'.
Komaram Puli is an upcoming Telugu action film, where Pawan Kalyan plays the lead as a cop. Co-star Nikisha Patel is the superintendent of police alongside Manoj Bajpai, Charan Raj, Nassar, Jyothi Krishna, Bhrahmaji, Ali and Girish Karnad in supporting roles.
Another highlight of this film is Shriya Saran's item number. The film, featuring a successful soundtrack by Academy Award Winner A R Rahman, is awaited with bated breath.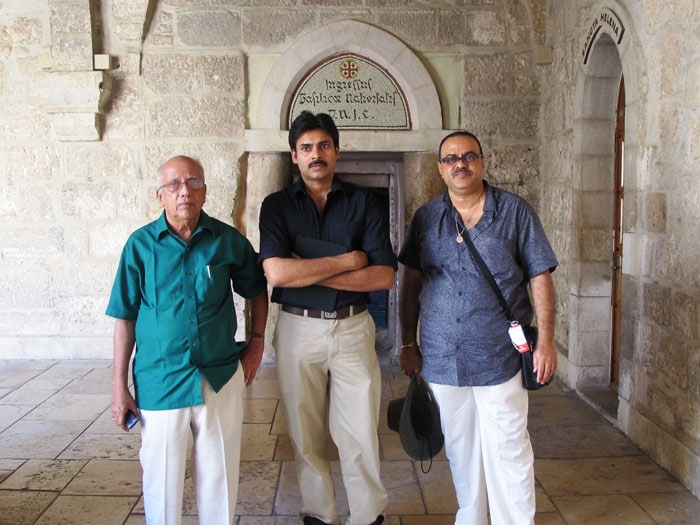 Currently the star is in Jerusalem with, south Indian director Singeetham Srinivasa Rao and producer Konda Krishnam Raju, to shoot a $30 million feature about the early life of Jesus of Nazareth.